Carbon Neutral Royalty (CNR), a permanent capital vehicle that finances and supports carbon credits generating projects, raised $25 Million CAD ($18M USD) from Beedie Investments.
Founded in 2021, the Vancouver-based firm finances projects in the Voluntary Carbon Market (VCM). CNR aims to build a high-quality, long-life portfolio of projects that generate carbon credits around the world to help companies achieve their climate or net zero pledges.
Beedie Capital is a multi-strategy direct investment platform that manages alternative investments for Beedie, one of the largest private companies in Western Canada. It combines the capabilities of an institutional investment platform with the flexibility and entrepreneurial mindset of a privately owned business.
The Raise
The $25 million raised will be for financing commitments with CNR's existing partners and upcoming projects. These projects satisfy the company's investment intentions of mitigating climate change and supporting local communities. 
CEO of CNR, Luke Leslie said:
"We're delighted to have successfully closed this latest round of financing with a partner of Beedie Capital's calibre. By allocating investment based on our own analysis of the VCM and using innovative structures, CNR seeks to encourage the flow of much needed funding to high impact projects."
Its long-term  partnership agreements enable CNR to have access to high-quality carbon credits. 
The company has rapidly scaled its impact in the VCM by partnering with the best project developers working with carbon solutions they prefer. 
They believe that the market has an important role to play in the world's race to net zero.
According to a report by BloombergNEF, the total value of carbon credits traded in the VCM to help meet corporate net zero goals can be worth $1 trillion as early as 2037. The analysts also said that more rigorous definitions of quality can help drive demand and solidify confidence in the VCM. 
Funding High-Quality Carbon Credits
CNR is working closely with its partners to fund and develop robust and high-integrity projects. They not only contribute to global decarbonization but also deliver benefits to local communities, economies and natural ecosystems. 
The company is committed to project and carbon credit integrity. It follows the recommendations of the Integrity Council for the Voluntary Carbon Market (ICVCM) for high-quality carbon credits. 
CNR further promotes the responsible use of voluntary carbon credits according to the mitigation hierarchy. 
The investing firm also adheres to the guidance of the claim by the Voluntary Carbon Markets Integrity Initiative (VCMI). The Claims Code aimed at standardizing definitions and reducing greenwashing in the VCM.
CNR's portfolio also contributes directly to the advancement of 12 of the 17 UN's Sustainable Development Goals (SDGs). To date, the company has the following portfolio impact: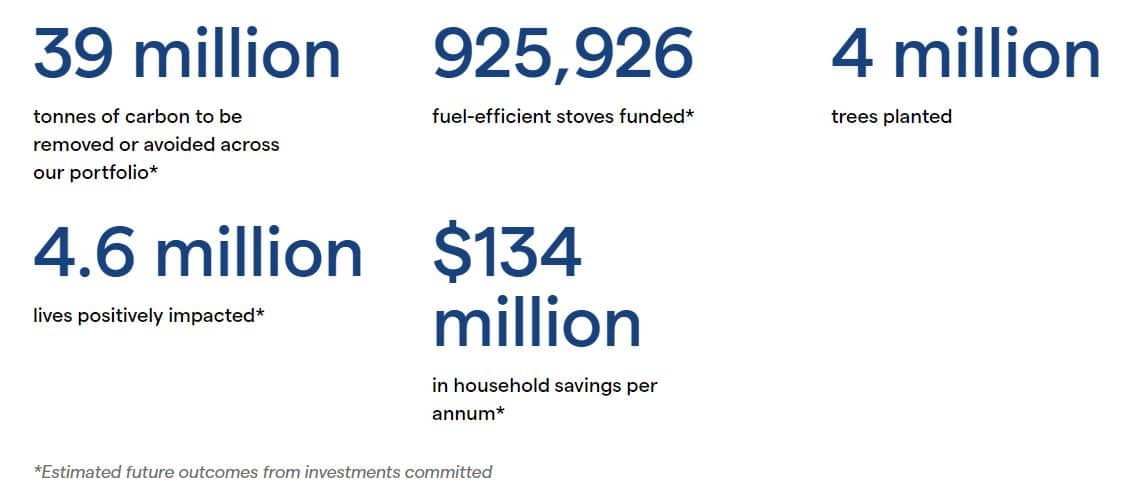 The mangroves planted are in Asia while the cookstoves distributed are across 8 countries in Africa.
Meeting Climate Pledges
Managing Director at Beedie Capital, David Bell, said that CNR has a robust pipeline of projects that got their attention. He further added that CNR is capable of providing entities solutions to reach their climate pledges.
CNR has a pipeline of 160 million cookstove credits by 2037 in partnership with Burn. It also has a pipeline of 60 million blue carbon credits by 2047 through Worldview projects.
Entities can either buy or pre-buy carbon credits from CNR's projects or seek the firm's assistance in building their own portfolio to meet net zero goals. 
Another option is co-investing directly in CNR's projects and getting a share of the carbon credits they generate. This allows co-investors to take direct action for climate and sustainable development.